Digital
Public Group
active 2 months, 1 week ago
For discussion of this website, social media and other digital matters. All members welcome. We also have regular online meetings.
Digital priorities
0 replies, 1 voice
Last updated by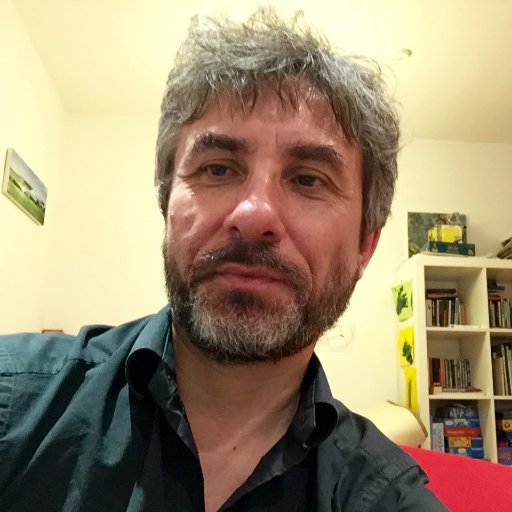 Paul Jenkins
2 months, 3 weeks ago
Paul Jenkins

Keymaster

@

paul

Hi everyone

Here's some things I think we need to focus on:

1) We've had a number of blogs being posted recently, which is great, but they're not getting that much visibility. If someone has gone to the trouble of writing something for us, we need to put in some effort to get it out there in front of people. With things developing so rapidly, our blog posts can become the voice of CCL, which is not a very loud voice at the moment and needs amplifying.

The newsletters that go out to members should feature any recent blog and news posts and members should be encouraged to share posts on social media, comment on them on the site and write their own. Or, there are plugins that can send out newsletters from the site showing the latest content, so we could have that in addition to the Mailchimp newsletter.

We should be sharing posts on social media, though to share well posts need to have a featured image set and a number of them don't have one. This lack of a featured image also affects how they display on the site as the featured image is what's used as the thumbnail image for the post on the home page and on listings pages.

2) With the new FAQs page ready to go live it would be useful to have a section that can be put in at the bottom of the page showing related articles. These could be based on a category, so for instance if for the FAQs page we selected the category "Fee & Dividend" then it would display links to the latest posts categorised under that category. What I'm thinking of is something like at the bottom of a Which? news article – https://www.which.co.uk/news/2019/05/revealed-the-terrifying-smoke-alarms-that-will-fail-when-you-need-them/

That increases visibility of people's posts and will increase the likelihood that people will stay on the site.

3) We're not getting many news posts being posted so we need to encourage members, via the newsletter but perhaps also on the site, to post up their news. Since news posts don't have the author attached they can't express personal views in the way that blog posts can, which may be off-putting for some people, but we need to clarify what counts as news and what is appropriate for this section. I'd suggest any local CCL meetings or events, not just before the event but a recap afterwards, along with reports on what's happening, like the new policy document by the Grantham Institute or the government's consultation on post-Brexit carbon pricing. We could also do a news post to draw attention to some of our own new content, such as the latest blogs or the new FAQs page.

These items will get more traffic if we give them descriptive titles. In the case of the post titled May News, it would be better to give it a headline, something like "How to start a new CCL group" that's likely to draw people in. That title may not reflect everything in the post, but then if there are several items it may be better to break them up into separate posts.

4) I've updated the new home page banner on the test site – https://test.citizensclimatelobby.uk/ – giving it the option of having text on one side and image on the other (on desktops), as they do on the US site and others. We need to come up with some text and an image (I'd suggest the one of people at the conference we're now using on Twitter), though with this section being far easier to edit than the slider we have at present we don't have to stick with the same banner for ever but can update it depending on what's going on and what we want to feature.

This should improve performance of the home page which is being slowed down by the slider.

5) The site is slow. The move to a new server hasn't given the speed improvements we'd hoped for. I'll look into tweaking the caching settings and doing some optimisation.

6) Social media: we could do with more people tweeting and more CCL UK Twitter accounts. In addition to the main UK one we've also got London and Oxford, though the London one is pretty dormant and I've not been able to get a response from the guy who set it up and I don't have access to it. Still, it's good to have the Oxford one there and would be better if we had more. Where we've got members in an area where there is no CCL presence we should try to encourage one of them to set up a CCL Their Town Twitter account – or we set them up and give people access. That gives the impression that we're a truly national movement, and a local Twitter account is going to be better placed attracting local people to follow it than the CCL UK one since it can focus on local issues, as Oxford has been doing today with the climate strike.

7) We should be prepared to spend some money promoting some of our content, through social media ads, Google AdWords etc.. A small amount of money can make a big difference, and we do I believe have some budget for this.

8) Members on the website: I just contacted someone today through the website, someone who'd joined through Facebook – so we know that's working – but I don't know if we have been doing that for all members joining the site.

We need to put some thought into the membership area. We now have the functionality in there to get someone's MP and constituency details when they enter their postcode, but I don't think many people are entering their postcodes. Perhaps we need to make it clearer to them that their postcode will not be visible to the public, in the form itself but also in our newsletter.

People can contact one another through the website and we have forums on there that we've not been using. If we can encourage members to make use of that functionality, which we need to do by using it ourselves, then we take some of the load off of people trying to centrally manage membership and putting people in touch with one another manually. Members connecting with one another is more scalable than trying to centrally manage those connections.

I'll post this into the digital forum.

Author

Posts
Viewing 1 post (of 1 total)
You must be logged in to reply to this topic.